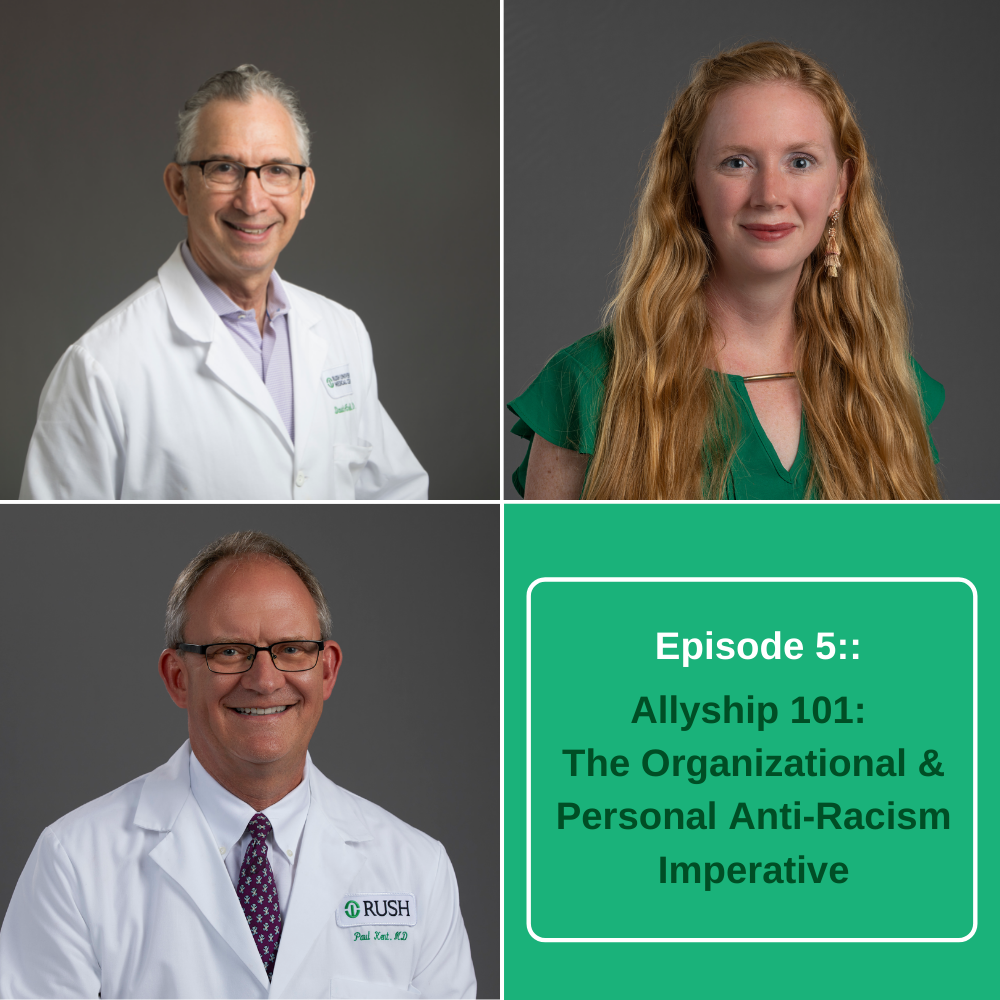 David Ansell, MD; Beth Van Opstal, MD; and Paul Kent, MD, are three white allies who share their truths behind why allyship is so important for us as individuals and in the places we work, why they're allies and what it really takes to do the work of allyship and anti-racism.
Click here and here to read the story referenced by Van Opstal about protesting the closing of a largely Black elementary school in the South Loop because it violated state civil rights laws, and click here and here to learn more about the ongoing General Iron controversy.
This episode of Shifting the Lens is also available on YouTube.